Product Guide
zenon MTP Suite
Classification:
Product name:
zenon MTP Suite
---
Shortdescription:
Module Type Package MTP with zenon – Plug & Produce like it´s already 2030
---
Product types:
HMI, Tools, Link/Coupler/Gateway/Proxy
---
Technology & Profiles:
PROFINET, PROFIBUS
---
Company:

Ing. Punzenberger COPA-DATA GmbH
Illustration: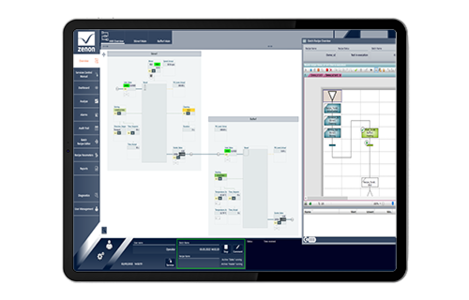 Product description:
The zenon MTP Suite from COPA-DATA provides all the services you need to implement end-to-end modular production. Optimize existing production processes in your business and benefit from agile manufacturing that meets all the relevant standards.
The MTP Editor makes it easy to create and edit MTP files for new and legacy systems. Every single step is checked in real time to ensure the process complies with the VDI/VDE/NAMUR 2658 standard.
The COPA-DATA Validation Service for MTP files

verifies that new MTP files are compatible – even during configuration. Once imported into the zenon MTP Suite, all files are managed in a central database. This provides operators with an overview at any time of all the MTP files in use.
Each MTP file is a template for a specific piece of equipment. If you have several of the same type, multiple instances can be created from the template using the service for managing PEA instances.
In the Process Orchestration (POL) step, users link up the newly generated PEA instances and logically connect the equipment via drag & drop in a graphics editor. All process images, variables, basic functions for ISA 88 batch control, the OPC UA configuration, reports, alarms and audit trails are generated automatically at the push of a button.
With the PEA Software Suite, COPA-DATA provides operators with a local control system directly on the machine. A state-of-the-art, user-friendly HMI – including features such as ISA-88 batch control, user management and audit trails – enables operators to manage processes securely and ergonomically. The application also ensures data integrity in accordance with FDA 21 CFR Part 11 and Annex 11 of the EU GMP guidelines.
If legacy equipment needs to be made MTP-compatible when setting up modular production, the MTP Gateway can help. It connects the legacy systems and sends the relevant information to orchestration via OPC UA and in accordance with MTP standards. This ensures users remain manufacturer-independent and can choose the machines and software solutions that best meet their needs.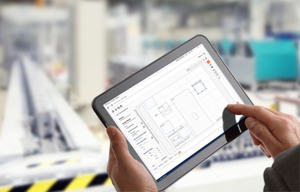 COPA-DATA is an independent software manufacturer that specializes in digitalization for the process, manufacturing industry (mainly life sciences, food & beverage and automotive) and energy sector. Its zenon® Software Platform enables users worldwide to automate, manage, monitor, integrate and optimize machines, equipment, buildings and power grids. COPA-DATA combines decades of experience in automation with the potential of digital transformation. In this way, the company supports its customers to achieve their objectives more easily, faster and more efficiently. The family-owned business was founded by Thomas Punzenberger in 1987 in Salzburg, Austria. A sales network of international distributors and 14 subsidiaries ensures that the software is marketed worldwide. More than 350 certified partner companies further support end users with the efficient implementation of the software.