Product Guide
SIMOCODE Pro V PN
Classification:
Product name:
SIMOCODE Pro V PN
---
Shortdescription:
SIMOCODE pro: Motor Management and Control Devices
---
Technology & Profiles:
PROFINET
---
Company:

Siemens AG
Illustration: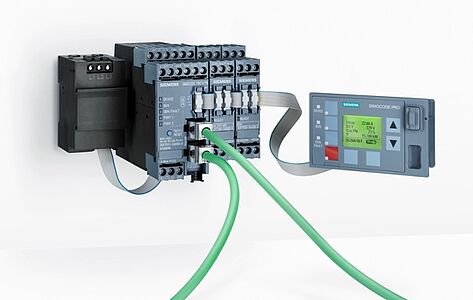 Product description:
The new version of SIMOCODE pro V offers even more flexibility. You benefit from communication via PROFINET and comprehensive functionality in a compact design with monostable or bistable relay outputs. Here's what you get with the powerful SIMOCODE pro V PN package: simple control, monitoring, and protection functions on the basic unit and modules for temperature monitoring, ground-fault monitoring, and current measurement.