Product Guide
CLV64x PROFINET IO Single Port on board
Classification:
Product name:
CLV64x PROFINET IO Single Port on board
---
Order number:
Please refer to the SICK product page https://www.sick.com/de/en/identification-solutions/fixed-mount-bar-code-scanners/clv64x/c/g79874
---
Product types:
other PROFINET Device
---
Technology & Profiles:
PROFINET
---
Company: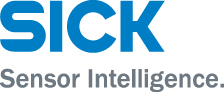 SICK AG
Illustration:

Product description:
The CLV64x bar code scanners offer dynamic focus adjustment extending the range of the scanner for those applications where fixed focus comes up short but autofocus is outside the budget. Newly improved SMART algorithms in the CLV64x are superior when reading damaged and tilted codes.
Combine single line, raster, oscillating mirror, high density and low contrast variants with exceptional reading performance and flexible data handling capabilities, and you have all the ingredients for solving high-performance applications in the material handling and logistics markets. Variants include line, raster, side reading window and oscillating mirror versions; available with Ethernet.