Centri di competenza
PROFI Interface Center -PIC-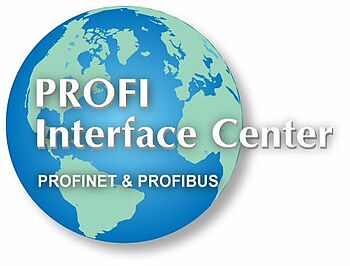 Competence Areas
PROFIBUS
PROFIBUS PA
PROFIdrive
PROFIsafe
PROFINET
PROFINET PA
PROFIdrive
PROFIsafe
Profile
Demo System, Workshops, further experience: The PROFI Interface Center (PIC) runs various PROFINET and PROFIBUS demonstration systems with numerous devices from different vendors. We are using the equipment in our classes in Johnson City, TN, as well as on the road in our technical trainings or at customer sites. Besides trainings on the technology, we provide development support for device vendors. Vendors can use our lab to intensively test their devices for interoperability.
Demo systems:
PROFINET Seminar Demo Racks
PROFINET Class Racks
PROFIBUS DP/PA Class Racks
Siemens:
1500, 1200, 400H, 300F controllers
Scalance Switches
ET200SP, MP, PRO
Wireless 788-2
Siemens PN Dev Kits (ET200P, PN Driver)
PROFINET Commander
TIA Portal
SITRANS TH400 / LR250
PDM for PA
DP/PA Link and coupler
Phoenix Contact:
PLC ILC 350 with Profinet IO
Axioline TPS PNIO device
PROFINET I/O Modular Device, FL IL 24 BK-PN-PAC
W-LAN access point
BL20-GW-DPV1
Turck:
BL67 PROFINET IO
FXEN-XSG16-0001-PN
Balluff:
PROFINET IP65 IO device 16 DI/O
Hilscher:
PKV50-DNM-PN Profinet CBA to DeviceNet Proxy
SyCon Configuration Software
Net Tap PN to DeviceNet proxy
Net Tap PN to PROFIBUS proxy
Comtrol:
Device Master UP, PROFINET to Serial Gateway
GE:
GE PROFIBUS slave
GE PROFINET controller
Softing:
PROFINET to PROFIBUS PA gateway
PROFIBUS Tester 5
PROCENTEC
PROFICaptain PB Master
PROFITrace
PROCENTEC DP-V1 Master
ComBricks PROFIBUS PA link/Coupler
PEPPERL+FUCHS
PROFIBUS Power Hub DP-PA Gateway
ACROMAG
Pactware Consortium
Emerson
SMAR
Ethernet TAPs
Scalance TAP104
PROFIshark
Passive TAPs from Blackbox and ProfiTap
Training, Workshops, Seminars:
PROFINET Certified Network Engineer and Installer Class
PROFINET Fundamentals Class
PROFINET Refresher Class
PROFINET one-day Seminar series
PROFIBUS DP/PA Certified Network Engineer and Installer Class
PROFINET Developer Workshop
PROFINET Lunch & Learns
For a detailed training schedule please look at www.us.profibus.com.