Product Guide
netX 90
Classification:
Shortdescription:
Smallest Multiprotocol SoC
---
Product types:
Enabling Technology
---
Technology & Profiles:
PROFINET, IO-Link, PROFIBUS, PROFIdrive, PROFIenergy
---
Application class(es):
Frequency Converter (AC1), Positioning Drive (AC3), Servo Drive (AC4)
---
Company: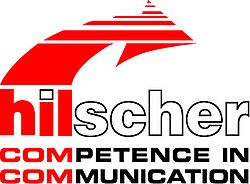 Hilscher Gesellschaft für Systemautomation mbH
Illustration:
Product description:
NETX 90
Smallest multiprotocol SoC with additional Cortex-M4 application processor
Built-in security features for secure field and cloud connectivity
Supports all Industrial Ethernet, Fieldbus and IIoT standards
Energy-efficient SoC with lowest power consumption
With the advent of Industrial IoT, as key technology for cyber-physical systems, Hilscher developed the next generation of network controllers, which builds on the success of the netX 51/52, where security is a core product value. The first member of this new family is the netX 90, which enables higher degrees of integration with enhanced performances and improved power efficiency ratings, suitable for industrial application designs with smaller form factors.
The increasing complexity of System-on-Chips (SoC), coupled with high software development and maintenance costs, associated with multiprotocol capabilities for real-time industrial communications, turned into market requests that promote solution-oriented concepts. Thus, the netX 90 accelerates this transition by providing a unique value proposition with emphasis on the interplay between hardware and software to improve time to markets.
Accordingly, the advanced SoC design brings together two separate system paradigms in one tiny package, i.e. one for real-time industrial communications and one for industrial applications. The inter-CPU data exchange between both systems, based on a consistent and uniform API, enables application developers to use the software protocol stack for communication tasks as loadable firmware (LFW), fully tested and pre-certified by Hilscher.
The conceptual LFW based software solution is independently usable whether the netX 90 is designed in as standalone chip application or as companion chip with host interface that fully carries out the real-time communication tasks for Industrial Ethernet or Fieldbus. The external host interface ensures a high degree of interoperability for maximum I/O data throughput with precise synchronization derived from the network cycle time.
In conclusion, the netX 90 provides a superior solution with an unmatched flexibility for a variety of industrial slave/device applications for the process and factory automation.