Product Guide
CIFX M223090AE-RE\F
Classification:
Product name:
CIFX M223090AE-RE\F
---
Shortdescription:
Communciation for PC-based Automation
---
Product types:
Enabling Technology
---
Technology & Profiles:
PROFINET
---
Company: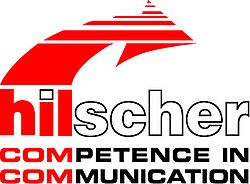 Hilscher Gesellschaft für Systemautomation mbH
Illustration: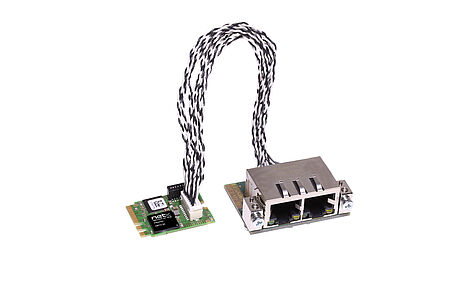 Product description:
PC card M.2 2230 Key A+E - PROFINET IO-Device
Smallest multiprotocol PC-Cards on the automation market
Universal card for all Real-Time Ethernet protocols
Same application interface for all protocols and formats
Easy integration thanks to wide range of device drivers
Including 15cm or 20cm detached network connection
For extended temperature range up to 70°C
With the new cifX in M.2 2230 format Hilscher introduces the smallest multiprotocol PC-card on the automation market. A comprehensive package including all necessary hard- and software components is provided in the scope of delivery. Customers only have to mount, install and connect their application and network connection.
Bring the latest network technology into your M.2 socket - Ready to use network interface
The PCI Express M.2 standard offers the chance for manufacturers to build small, smart and innovative devices as well as to integrate numerous functions into systems through different types of add-in cards. With cifX in M.2 2230 Key A+E format, Hilscher presents an M.2 PC-Card for Real-Time Ethernet and Fieldbus communication.It delivers a technology platform including hard- and software, that enables existing and new devices to connect with industrial automation networks on the fly. This opens up an easy way to address new markets, relying on ready-to-use industrial network technology of Hilscher and reducing own efforts in product designs.
Be ready for all upcoming communication tasks with future proofen technology
cifX PC-Cards are intended for an easy integration of a network interface and therefore for a fast time to market of the customer's products and features. The cifX card is mounted into M.2 2230 Key A or Key E sockets within seconds. As market leader and technology specialist for PC-Cards in industrial automation, Hilscher continuously provides new firmwares for further Real-Time Ethernet and traditional Fieldbus protocols. Besides a wide range of industrial protocols, Hilscher also provides device drivers for all major operating systems used in the industrial environment as Windows, Linux, INtime, RTX, QNX as well as a C-Toolkit for own device drivers.
Integrating cifX offers customers an easy, quick and future proofen way to connect their devices to all relevant automation standards. Switching to new operating systems, protocols or card formats is possible with the same drivers, tools and cifX application interface.
Design innovative, compact and energy-saving products
cifX in M.2 2230 format profit from the unique technical features of the latest netX generation, netX 90, and help customers to equip their compact products with industrial network connectivity in an innovative way. In addition to the small size, a low power consumption and reduced heat waste allowed Hilscher to design the smallest multiprotocol PC-Card for Real-Time Ethernet and Fieldbus connectivity on the market in a size of only 22x30mm. Thereby even manufacturers of small and compact devices as vision systems, box IPCs or HMI panels can benefit from this ready-to-use solution, which prevents from several design cycles.
In conclusion, relying on cifX in M.2 format enables customers to design innovative, compact and energy-saving products to meet market demands. It offers a flexible platform, which is continuously expanded for the latest technology trends through simple software updates, enabling customers to equip PC-based systems with future proofen technology.
Take your chance to explore uncharted markets and new Use-Cases with cifX in M.2 format and your PC-based products